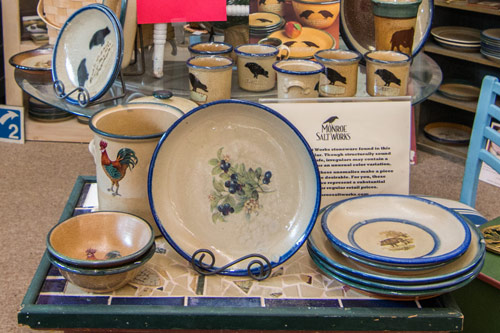 Monroe Salt Works Pottery Pieces
Handmade stoneware. Each piece is handcrafted and no two are quite alike, reflecting Monroe Salt Works' commitment to workmanship, quality, and design. Bold shapes and strong patterns create pottery that is warm and timeless, with unequaled strength and beauty.
Monroe Saltworks has been recognized as one of the preeminent salt glaze studios in the country. Salt glazing makes pottery that's extremely durable, ovenproof, microwave, and dishwasher safe. Shop now for the best selection. Artisans will not be creating any more Monroe Salt Works pottery.