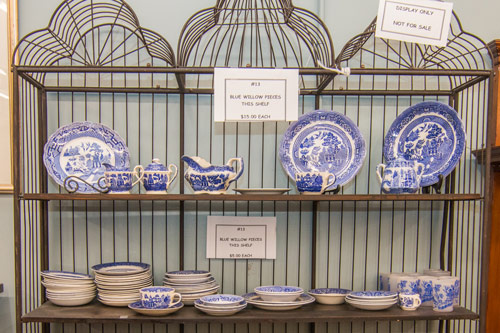 Blue Willow Pottery Pieces
Developed in 1779, the Blue Willow pottery pattern became a classic fixture on many tables around the world. The pattern is actually English. Although it is based on similar blue landscape designs in Chinese porcelain.
By the end of the 18th century, several English potteries made Blue Willow patterns. It immediately captivated the imaginations of consumers. Potteries continued to make Blue Willow throughout the 19th and 20th centuries.
It is still made today. Antique Marketplace carries a variety of Blue Willow pottery pieces. If you're looking for it, we've got it! Stop in and browse our large collection today.